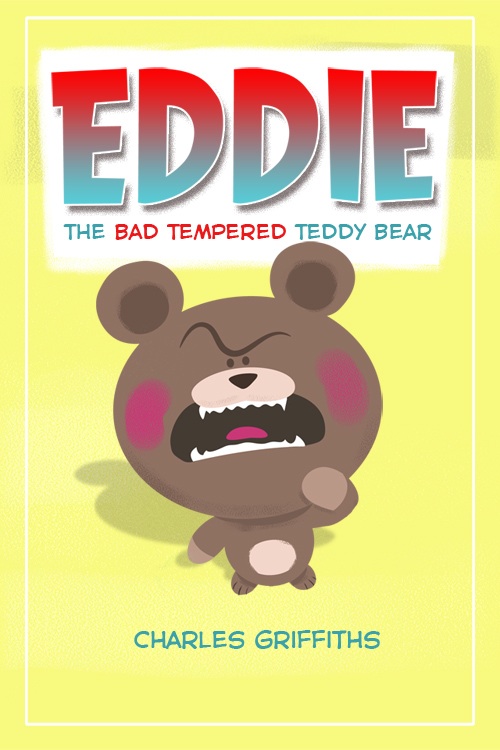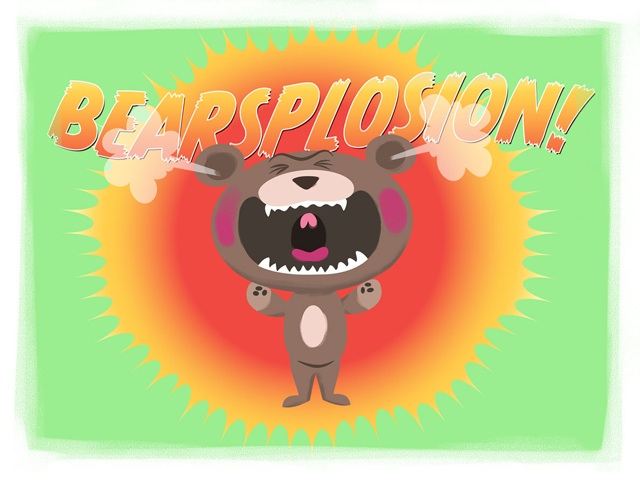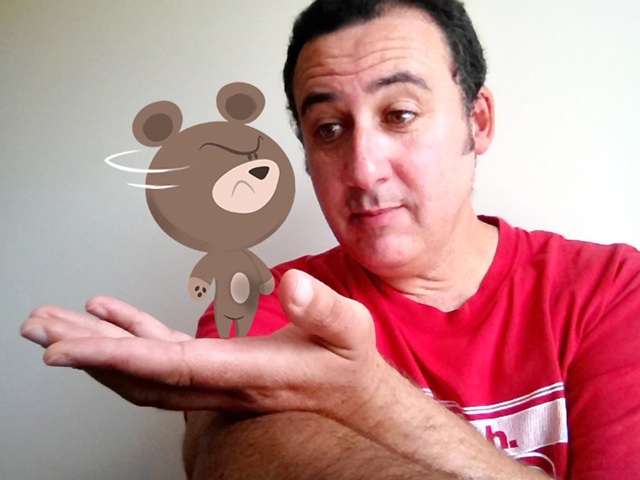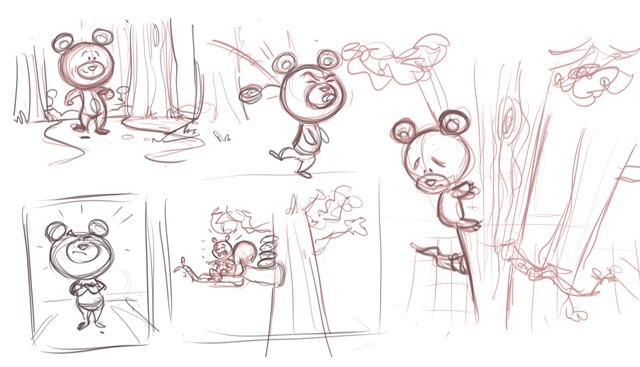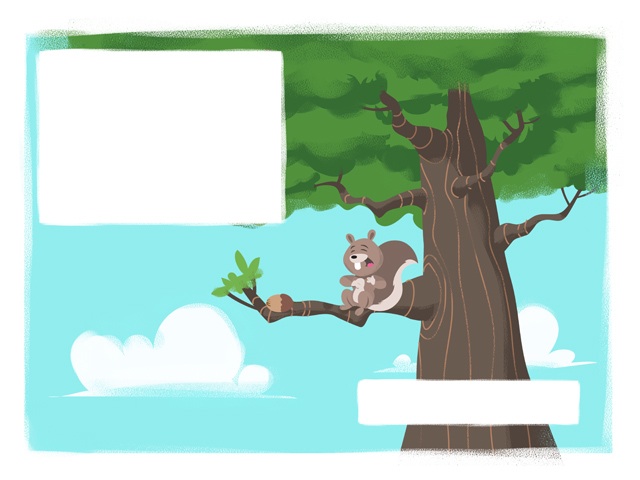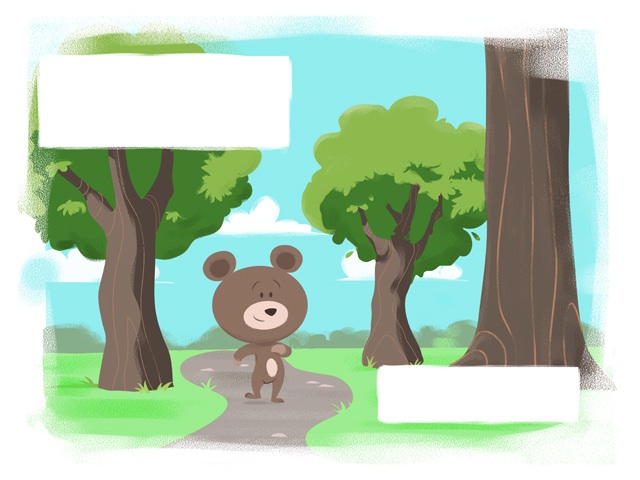 'Eddie the Bad Tempered Teddy Bear', is Andy Griffiths' recently self-published picture book for pre-schoolers. It tells the story of a teddy bear learning to overcome the frustrations of everyday life with some help from his friends while learning a few lessons about controlling his temper along the way.
The idea for the book came about when Andy was trying to keep his three year old daughter, Josie entertained by making up a story and drawing pictures for her to colour in. He kept those original doodles and realised that he had the very rough beginnings of a children's book.
It's a bit of a departure from his usual style which is heavily based on comic and animation art with heavy cartoony ink lines. The illustrations for the book were a blend of Adobe Illustrator and Corel Painter and were an attempt to dispense with linework altogether and only use colour.
After several weeks of experimentation with character design and digital painting techniques, he got all the illustrations completed and decided to publish the book myself through Amazon's Print-on demand service Createspace.
He's had to call himself Charles Griffiths for publication purposes. "Charles" is his middle name but mainly because he didn't want to be confused with his namesake, Andy Griffiths, the Australian children's author.
He's been getting some very positive feedback about the book. It was particularly satisfying for him to get the following comment from a lady called Sarah who is a primary school teacher.
"You have a hit on your hands! The class loved the story, they were doing "Bearsplosions!" playtime AND the little girl I was worried about said two words today! We're going to do some work on feelings and I think Eddie will be there helping!"
Bio:
Andy currently work as a freelance cartoonist and graphic designer. He formerly worked as an animation artist and illustrator for various companies including Warner Bros Feature animation (he worked on the Looney Tunes movie Space Jam), Warner Bros Consumer Products and Stephen Spielberg's Amblimation studios.
He's lived in NZ since emigrating there from the U.K. He also teaches cartooning workshops around NZ's Northland during the school holidays. www.tooniversity.org
He now lives in Kaiwaka, New Zealand with his wife Amy and two children, Josie aged 3 and Alex aged 3 months.
Eddie the bad tempered teddy bear is currently available from Amazon and www.thebookdepository.co.uk
The book is also available as a digital download from his online store at www.zengrenade.com and you can choose to pay whatever you like for it!
Categories: Andy Griffiths