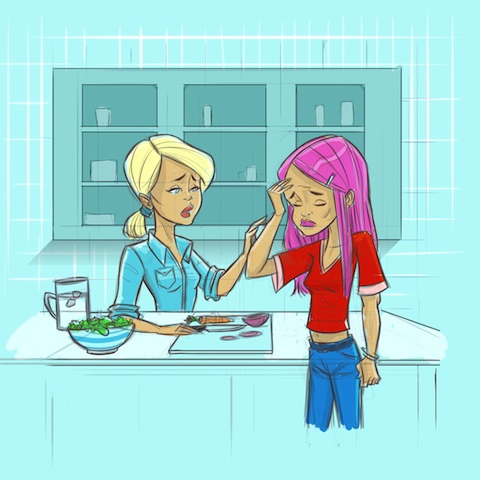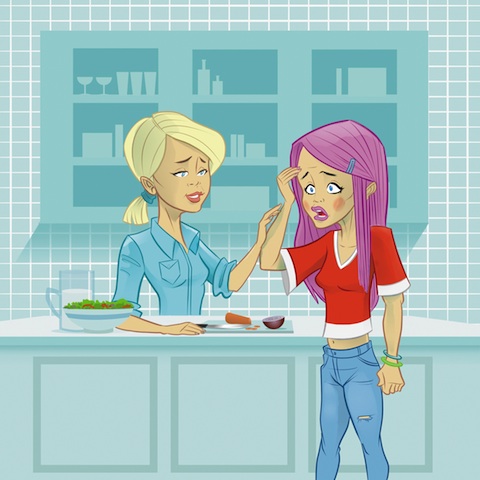 Andy Griffiths recently completed this illustration called "Mortified" for That's Life magazine's Fast Fiction section.
The brief on this one was fairly straightforward – two characters, a mother and daughter in a kitchen setting. The  mother is preparing dinner, while at the same time comforting the daughter, who is "Mortified" over an embarrassing incident that's just happened to her.
Hardly any changes were required to Andy's nicely detailed initial sketch (top). Just a couple of small alterations to the facial expressions and the artwork was good to go. A great job, well executed and a very happy client.
Categories: Andy Griffiths