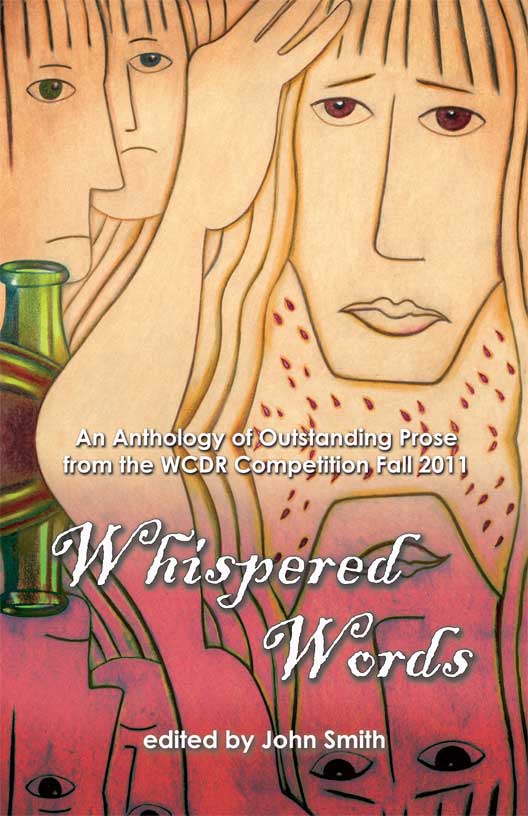 Illustrator Carol Pike of Whitby, Ontario recently won the WCDR 'Whispered Words' anthology cover contest with this wonderful piece entitled 'Behind her back'.  A story of the pain that can be inflicted when someone talks behind your back.
Her original coloured pencil work which she then manipulated using Photoshop will appear on an anthology of winning entries from the 2011 prose competition sponsored by the Writers Community of Durham Region.
Contest judge David Schembri of Surfacing magazine says "the simple but direct image has a unique, memorable look and grassroots quality which goes along with the theme 'Whispered Words.' The eyes really tell the story."
We couldn't agree with you more David.
The book will be launched in May 2012.
Categories: Carol Pike