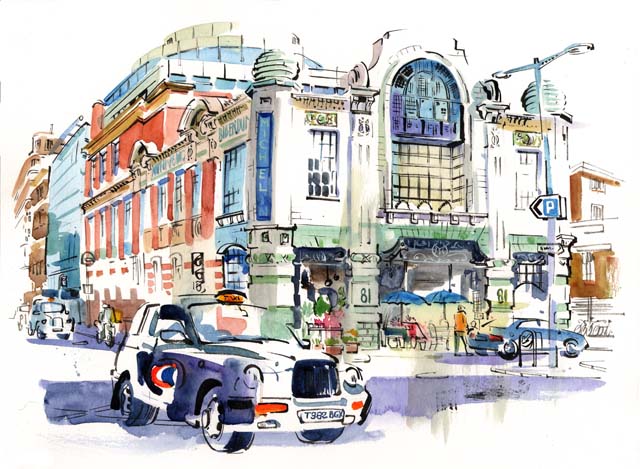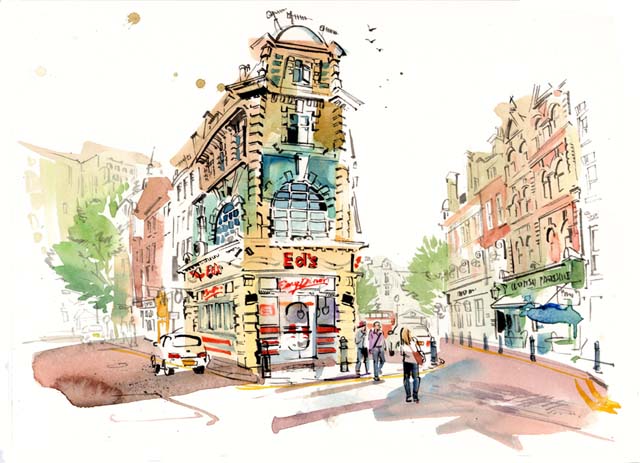 The English writer Samuel Johnson once said that a man who tires of London, is tired of life. Well that's something that clearly doesn't apply to Gary Wing just yet.
He's currently working on a personal project producing a set of drawings of his favourite London buildings with a mind to having an exhibition when completed.
And judging by these two, what a great exhibition it would make!
The top illustration is Michelin House on the Fulham Road and the one below is Ed's Diner in Old Compton Street.
Categories: Gary Wing