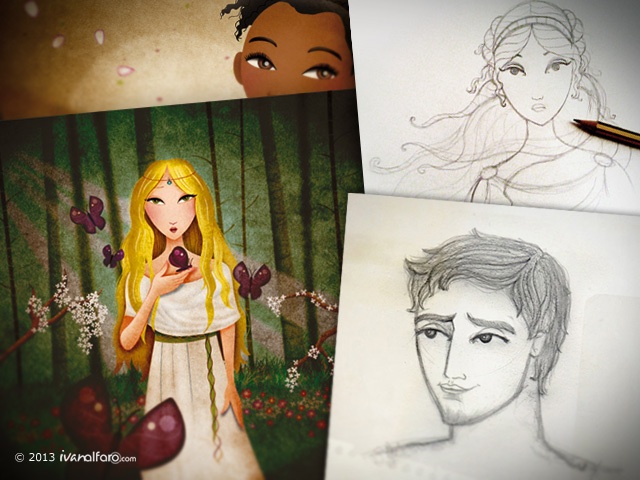 An exciting new project from Iván Alfaro will bring magical characters to life for both little and grown up readers to enjoy. Following in the best tradition of fairytales, legends and historical moments, his new book will be a great art reference in bookstores.
A journey that he says will send us to a fantasy world with beautiful, bright and colorful illustrations and tender tales that will remain in our hearts for years to come, remembering all those universal values like love, friendship, innocence and faith will never die.
"I want people to keep my book as a treasure" -says the author- "as I have always done with all the books that I love. I think that children should read real quality books with good stories and artworks. And adults feel the need to go back to their childhood and get closer to the same feelings they had when they were children. I hope my book will bring different generations together."
"I'm really enjoying this creative process because fairytales, fantasy and illustration are things that have always been a part of me, of my essence".
Iván's illustrations have a charming, delicate and soulful style and have been admired by art experts and bloggers around the world. His new picture book will be available in bookstores on late 2013, bringing his magical spirit to all our lives.
Categories: Ivan Alfaro