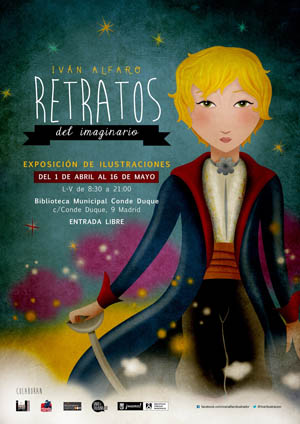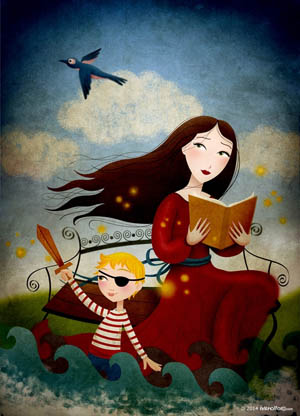 Ivan Alfaro recently inaugurated an exhibition of his illustrations named "Portraits of Imaginary" in the beautiful and renowned historic Conde Duque cultural center in Madrid.
This is the exhibition introduction:
"Get close and discover a fantastic experience. Some of the most popular characters of universal fairytales are waiting for you. Along a dreaming path, I've moved in space and time to search for them and paint a portrait in their magical universe. I've found them, because they are always there.
Follow your heart and return to your childhood, a place where imagination has no limits."
Local press, media and blogs have been enthusing about the art exhibition…..
"Iván Alfaro's exhibition proves that illustrations are as important as the literary text in a book. His artwork invites you to imagine and enjoy".
"Alfaro has created a stunning and oneiric portraits collection which will become engaging for all kinds of spectators."
"His personal work is full sweetness and fantasy."
We couldn't agree more Ivan!
Categories: Ivan Alfaro