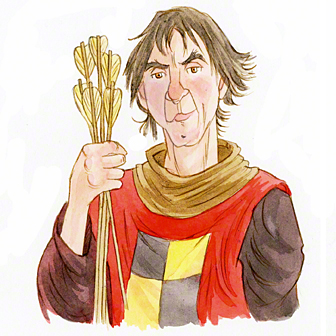 Castles and knights is an ever popular subject with publishers and Lyn is currently working on the first book in a series of twenty four.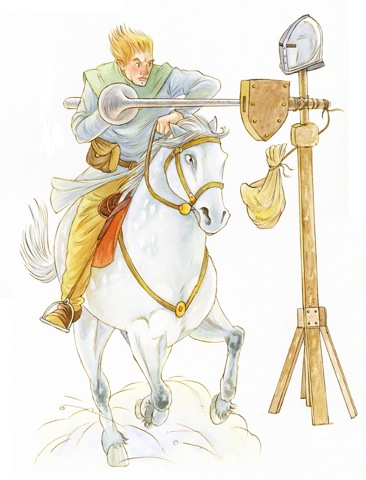 The work is all rendered in nib pen and coloured inks, used in soft washes that she build up gradually. She works this way so she can judge better the build up of colour and have greater control over the end result. The deadline for this book is what she  would classify as 'Mission Impossible'. Even the client was apologetic! But if anyone can meet a tight deadline, it's Lyn.
It all boiled down to the fact that the buyer of the series wanted the first four books yesterday! So she had quite a challenge on her hands, as a book on castles and knights requires quite a bit of research, before you can even start sketching out ideas. Apparently the Royal Armouries were very helpful indeed.
All the artwork had to be cut to white, as the book is a 'lift the flap' and the layouts just work better with artwork cut to white. The age range for the series is five to seven years, which maybe the reason Lyn was chosen to work on them. Lyn is not strictly speaking a reference illustrator, but her style does work perfectly with this age range.
As a little taster of things to come, here are two pieces of artwork from this book.
Categories: Lyn Stone