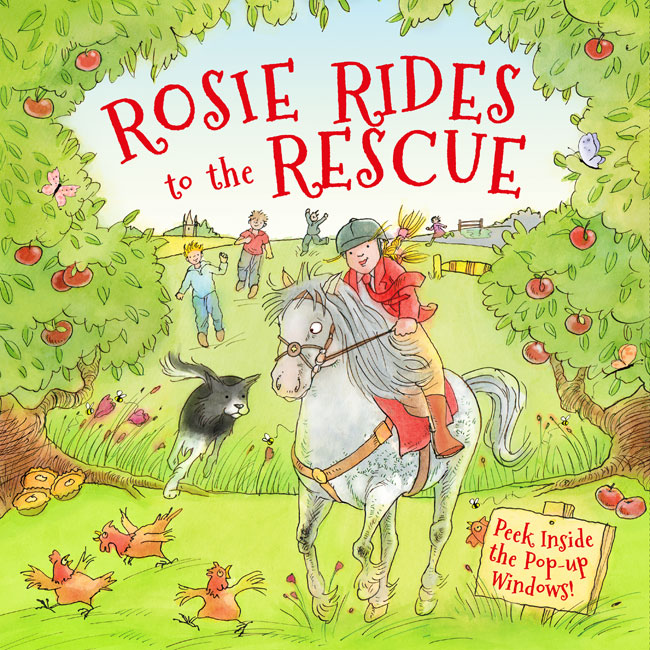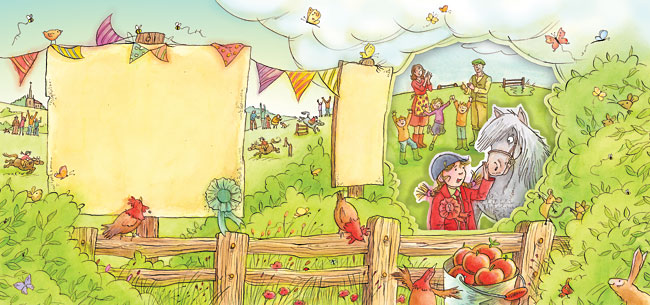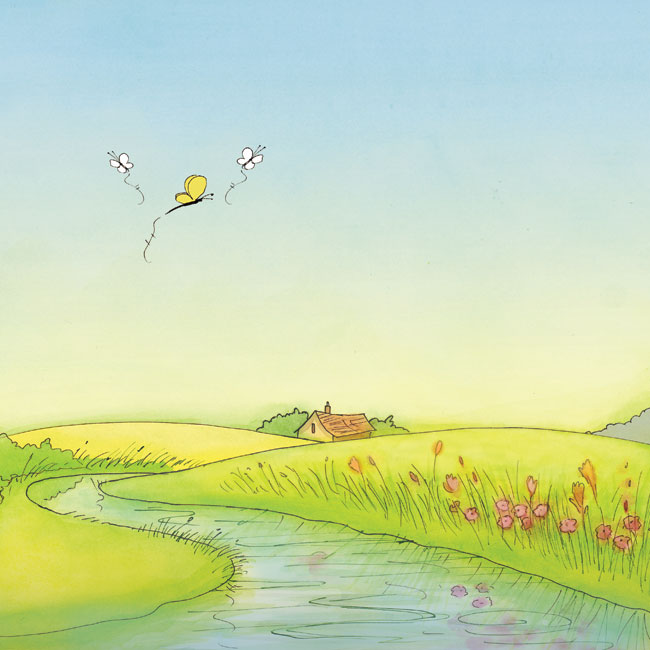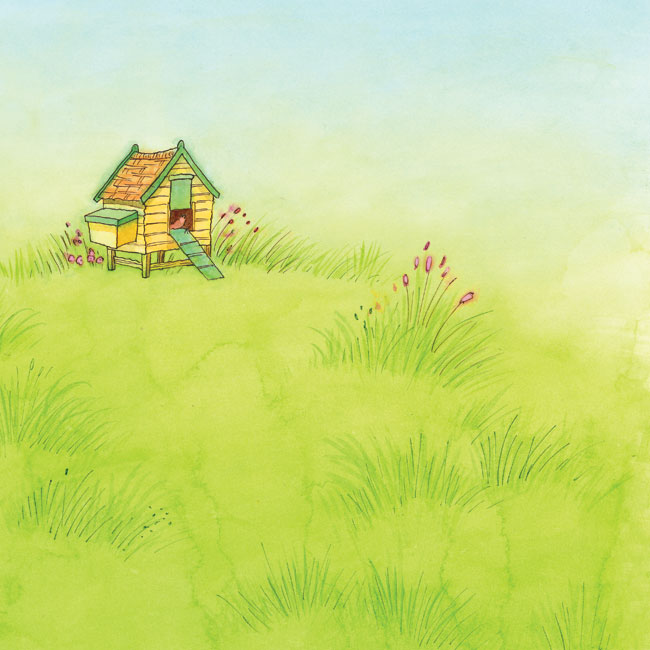 Lyn Stone has just finished working on quite a fiddly peek-O-boo children's book. Unlike a pop-up or lift-the-flap book, each spread opens up into layers. Each layer looks a bit like an old-fashioned layered theatre set. You can peek through each layer to see the action, and all the hidden bits too! Each spread has three layers, and three separate templates, with various bleeds, and blank areas she wasn't allowed to put detail in. So all in all it was quite a tricky project to work on.
The story is all very 'hush hush' at the moment, but we do know the heroine is a pony called, Rosie!
All artwork was initially inked by hand and painted using water colours. Lyn then tweaked each layer further digitally, which made editing the artwork at final stage a little easier.
The following artwork represents the front cover artwork, two composite spreads, and two examples of base layer artwork.
Categories: Lyn Stone