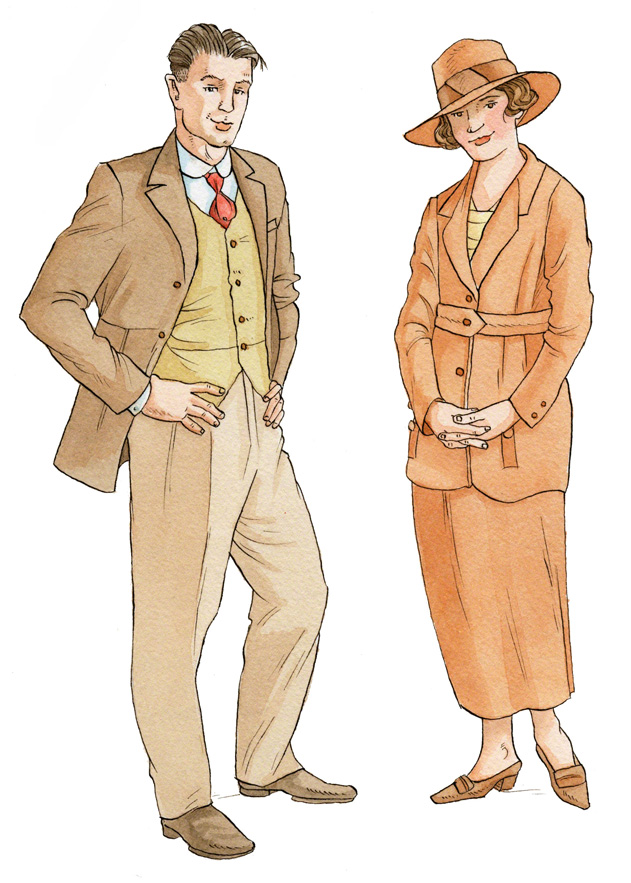 Agatha Christie wrote many wonderful crime novels as we all know, and nearly everyone is familiar with Hercule Poirot and Miss Marple. Even the eccentric Mrs Ariadne Oliver has many fans! But how many of you remember or even know Tommy and Tuppence? They were two very early sleuths for Christie.
Here's what wikipedia have to say:
Tommy and Tuppence are two fictional detectives, recurring characters in the work of Agatha Christie. Their full names are Thomas Beresford and Prudence Cowley. The first time Tommy and Tuppence appeared in a Christie novel was in The Secret Adversary (1922). They started out their life as accidental blackmailers (all in search of adventure and money), but the detecting life soon proved more profitable and much more exciting.
They appear together in four full-length novels and one collection of short stories. Their other appearances were in Partners in Crime, a 1929 collection of short stories (each reminiscent of another writer's work); N or M?, a 1941 espionage novel; By the Pricking of my Thumb (published in 1968); and Postern of Fate in 1973, the last novel Christie ever wrote (although not the last to be published).
Tuppence appears as a charismatic, impulsive and intuitive person, while Tommy is less imaginative, and less likely to be diverted from the truth (as their first adversary sums him up "he is not clever, but it is hard to blind his eyes to the facts"). They therefore make a good team. It is in this first book The Secret Adversary that they meet up after the war, and come to realise that, although they have been friends for most of their lives, they have now fallen in love with each other.
I have illustrated both characters for The Agatha Christie Book Collection, and thought you might like to see the artwork today, which I can now share with you because this particular issue has been published.
This link will take you to The Agatha Christie Book Collection page!
Categories: Lyn Stone