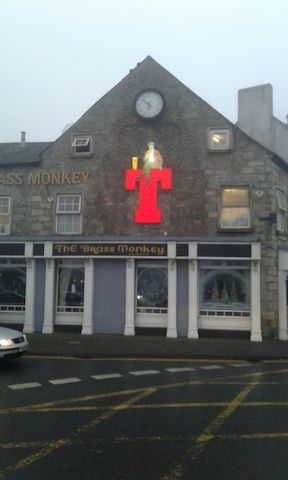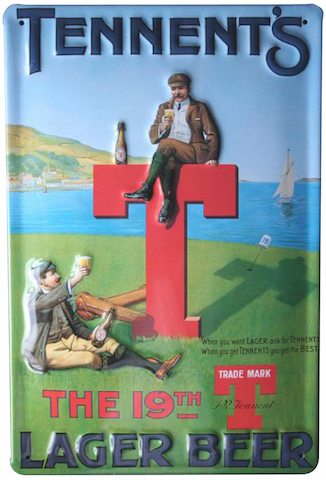 Lyn Stone was the perfect illustrator when Tennent's wanted to site a large 'retro' sign at one of their key accounts The Brass Monkey, Newry Ireland.
"Man sitting atop of the Tennent's Red T, while sipping a pint of Tennent's, with another pint sitting alongside him, waiting for his mate" was the brief.
You can see from the vintage Tennent's sign where the idea came from.
Great job Lyn!
Categories: Lyn StoneTags: beer, Ireland, lager, pint, pub, retro, sign, tennnets, vintage