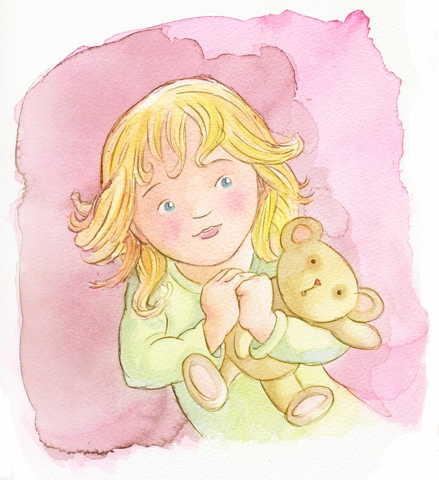 Lyn Stone has been working on developing a softer more fluid style using watercolours, which she hasn't used for many years and after a few false starts produced this picture of a cute little girl.
It is actually part of a much larger image that she did a few years ago for Templar Publishing all about fairies.
Lyn used her usual nib pen technic to draw the picture out, but deliberately worked in a loser more fluid way. She then experimented with wet-in-wet and another technique that allows the pigment to pool towards the edge, which works beautifully.
Categories: Lyn Stone