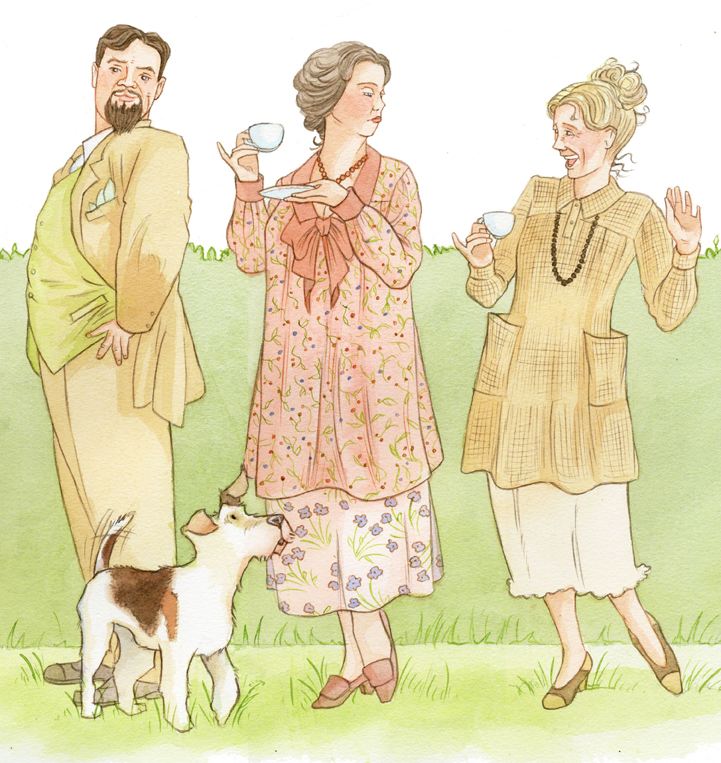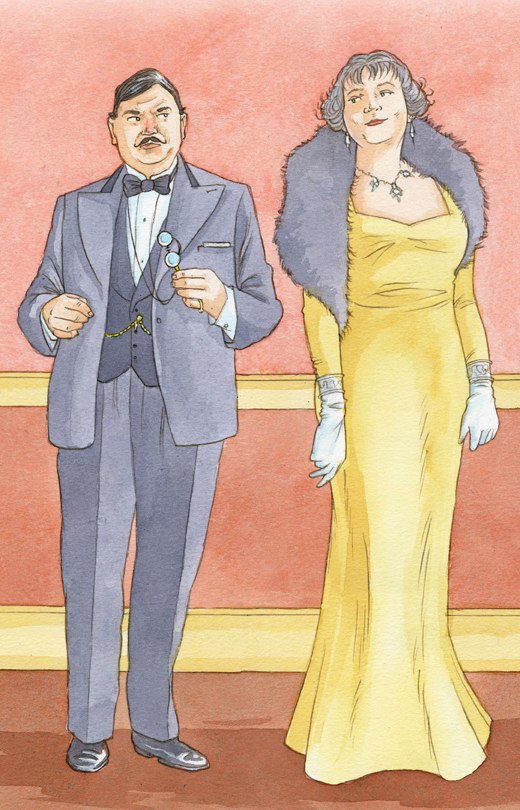 Lyn Stone has now completed quite a few spreads for The Agatha Book Collection and she thought it might be fun to share some of Christie's oddest characters with us!
Christie's oddest characters: Christie was particularly good at creating very colourful characters for her books and amongst them are some absolute crackers! From barmy butlers and crazy colonel's through to vacuous vicars and femme fatales! For an artist it's great fun, because you get to have a little fun with their facial expressions, clothing, posture and of course a little touch of caricature too!
With all of the Christie spreads Lyn had to do a great deal of research. On one commission she may be setting the scene in the 1920s and in another she's in the mid-sixties. She researches thoroughly costume, accessories, hairstyles and even posture. Posture is more relaxed in the 1960s, compared to how ladies were expected to deport themselves in the 1920s.
She also has to drop in a little bit of background scenery too, which is always an important scene in the book or certainly something that features a great deal. Some of her favourites have been outdoor scenes, such as country homes and ground, gardens and even an exotic beach scene.
Well here's a line-up of some of the oddest characters for you!
Categories: Lyn Stone