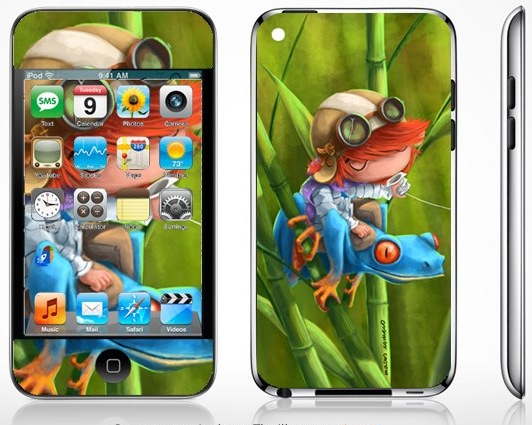 Congratulations to Macus Romero! Macus just took first prize in our 'Design an iPod Gelskin Competition' by receiving some 820 'Likes' for her design, closely (very closely!) followed by Eva Maria Gey with 760.
One sparkly new iPod G4 on it's way to you Macus.
And a huge, HUGE  thanks to each and every one of you that took part . Special commiserations must go to Eva of course, who came so close to winning, right up until the last few hours. Don't worry Eva – there's always next time!
The amount of interest this competition has generated has been quite astounding, with hits on our Facebook page surging from an average of around 1000 a week to a high of over 9000!
That can only be good news for all of us, but particularly those that took part and there's been a dramatic increase in enquiries for them as you'd expect. That's the power of social media marketing.
Which is precisely why we're going to run another competition early in the new year and we want you all to take part. (No Andy, first prize will NOT be a Harley Davidson!)
We'll keep you posted.
Well done everyone.
Categories: Macus Romero