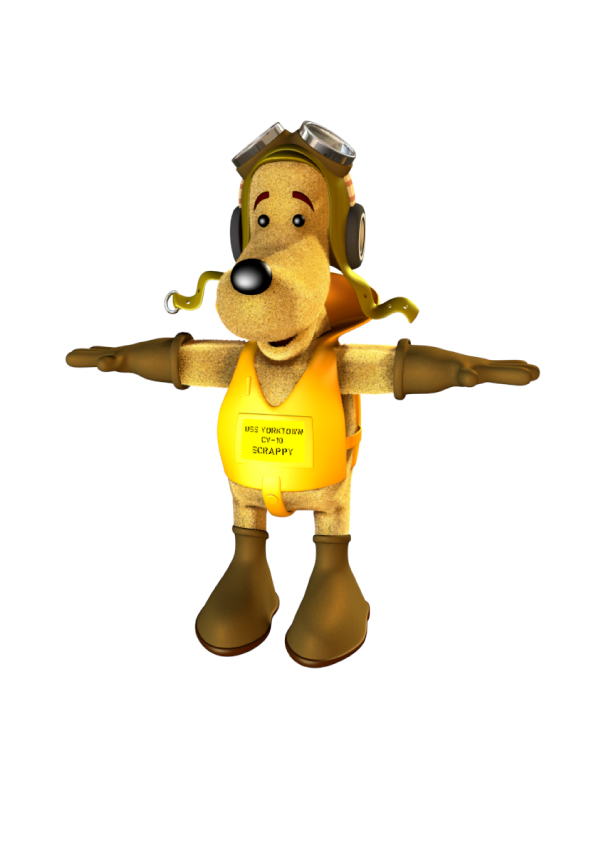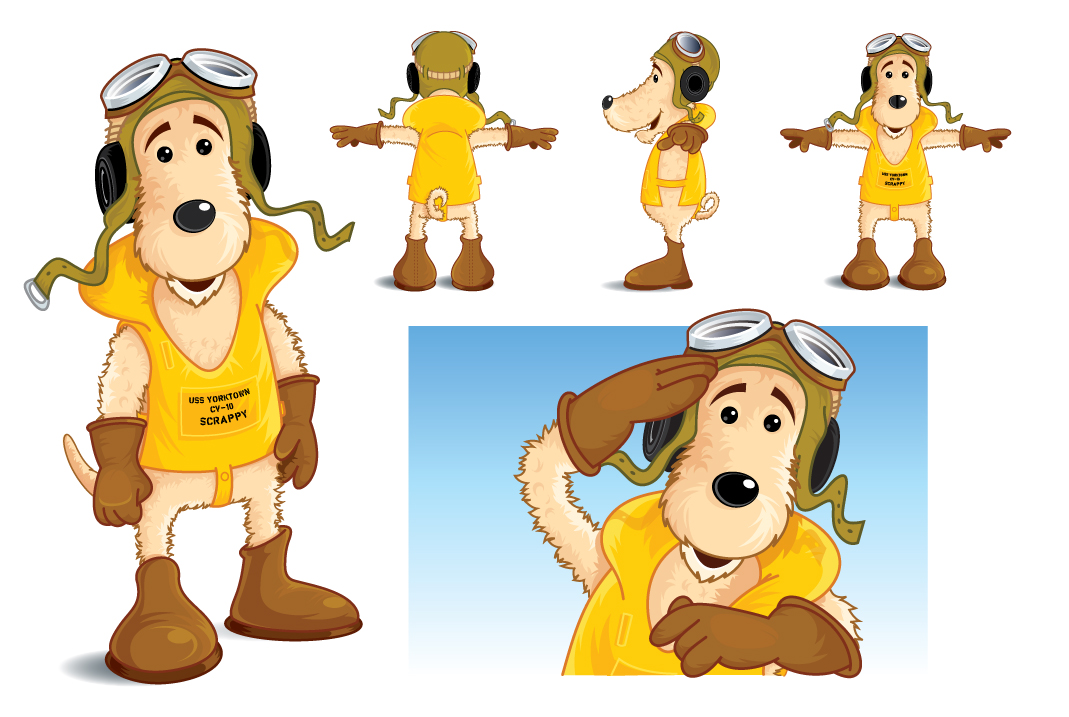 It's always good when illustrators can work together. That's what Nick Diggory and Terence Gaylor did recently on a project for an advertising agency called Rawle Murdy in Georgetown, South Carolina. They approached Nick a couple of months ago to create a new character for the USS Yorktown Museum at Patriots Point, also in South Carolina
The Yorktown was a WW11 aircraft carrier, affectionately known as The Fighting Lady. She played a huge part in US naval history in the South Pacific. The pilots and crew of the ship adopted a little dog they found wandering around Pearl Harbour and it soon became their mascot. They named him Scrappy and it was this character that Rawle Murdy asked Nick to create for the museum.
Now they've decided to animate Scrappy and that's where Terence comes in. Nick sent him sketches of Scrappy from different angles and he went to work in Cinema 4D, eventually supplying the agency with a fully rigged version of the little pooch. The animators across the pond are bringing him to life as we speak and he'll soon be entertaining visitors at the museum.
Categories: Nick Diggory, Terence Gaylor