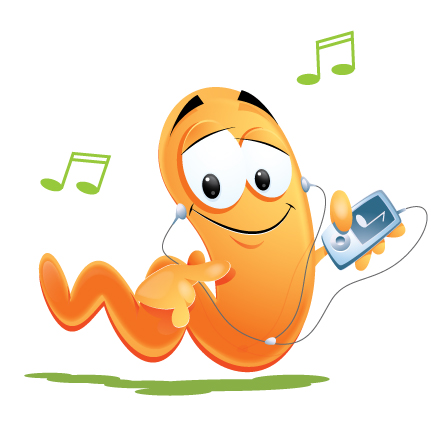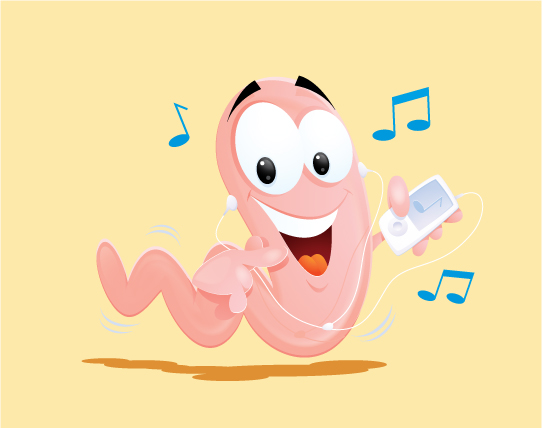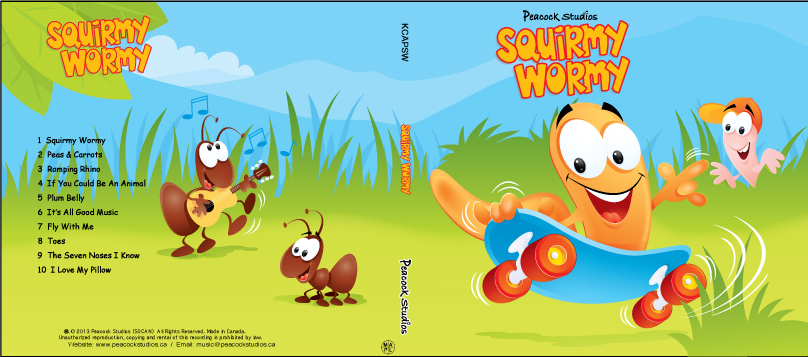 Actually, he's never been away but he's certainly been through a few changes! Nick Diggory started work on this character with Keith at Peacock Studios in Canada well over a year ago and, after a few more tweaks it looks like he's finally about to hit the streets.
Keith is a prolific and well known writer, composer and producer of songs for young children in Canada and as such, came to us with a pretty good idea of how he wanted the character to look. Initial sketches were supplied, a few changes were made and the artwork produced. Once we'd created Squirmy Wormy himself, we supplied a number of versions of him in various colours and poses. Those that weren't selected for the front cover of Keith's CD, found a place alongside the other characters spread across the CD sleeve.
All good fun and guaranteed to put a smile on your face.
Categories: Nick Diggory