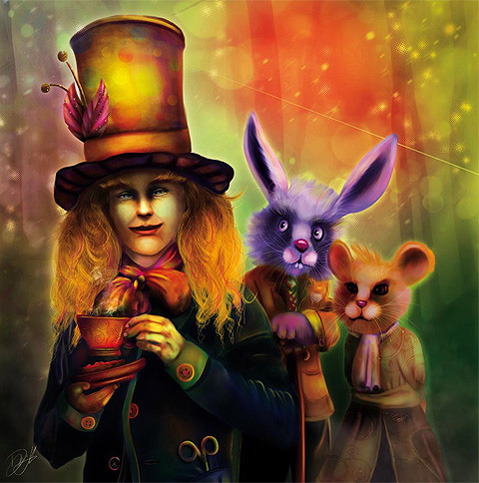 Olga Dabrowska couldn't be happier! She's just announced the launch of an exciting new project she was invited to participate in – 'The Alice's Adventures in Wonderland Project' celebrating, you guessed it, the 150th anniversary of Lewis Carroll's Alice's Adventures in Wonderland. 150 artists carefully chosen from around the world created artwork based on Carroll's timeless story .
Not only can you view it online- there will be printed album too! A true treasure for every 'Alice' fan.
As you can see above, Olga was asked to paint Mad Hatter, March Hare and the Dormouse
All profits from the book will be donated to educating children in China and Mongolia about art and creativity – A great illustration for a great cause and something Olga is especially proud of.
Categories: Olga Dabrowska