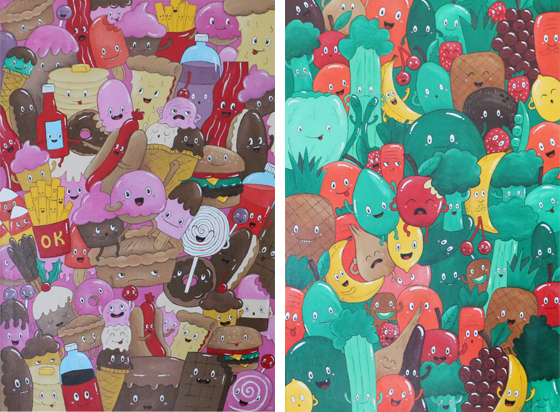 The two paintings above are a little preview for an exhibition of work by our very own Onno Knuvers called 7 Deadly Sins, which opens on 21st February at 6pm at Artboy Gallery in Melbourne.
Each painting measures 61 x 91 cm and is painted in acrylic on canvas. If you're interested in purchasing either of these two pieces, please feel free to contact the gallery owner Marc Huntington at contact@artboygallery.com or +61 (0)3 9939 8993.
They've already generated quite a bit of interest so you'd best be quick!
Categories: Onno Knuvers