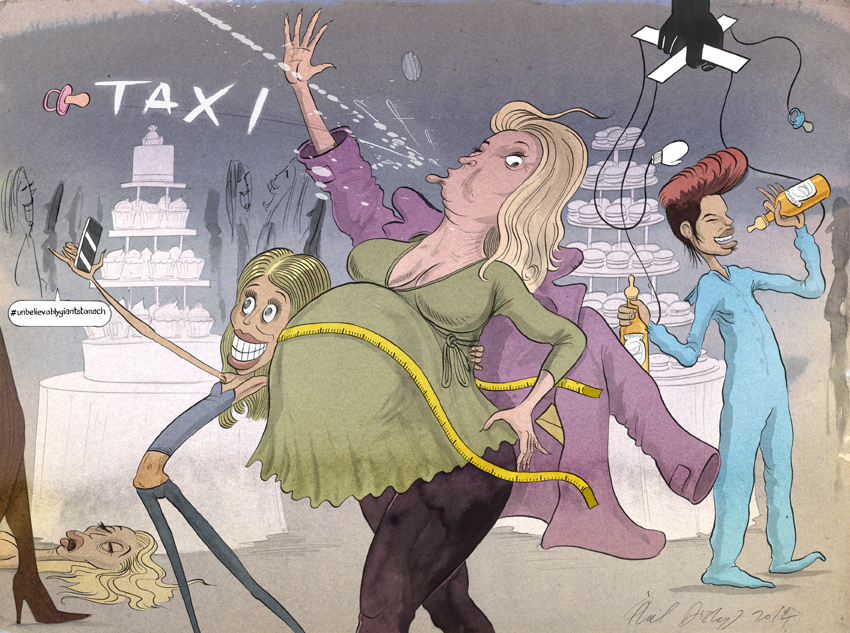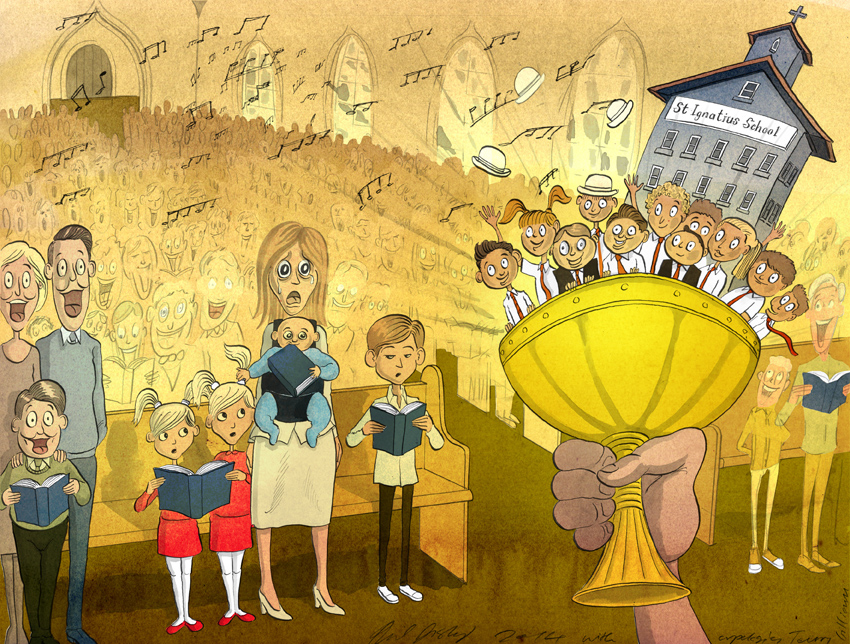 Phil Disley illustrators the Wry Society column in the Financial Times. Here are a couple of recent contributions.
The top image is about a hormonal expect woman attending her baby shower.
The other is about faith schools and the hoops people are prepared to jump through to get their children in a decent school. The main part of the image is based on Terry Gilliam's 'Search for the Holy Grail ' poster.
Clever stuff Phil.
Categories: Phil Disley