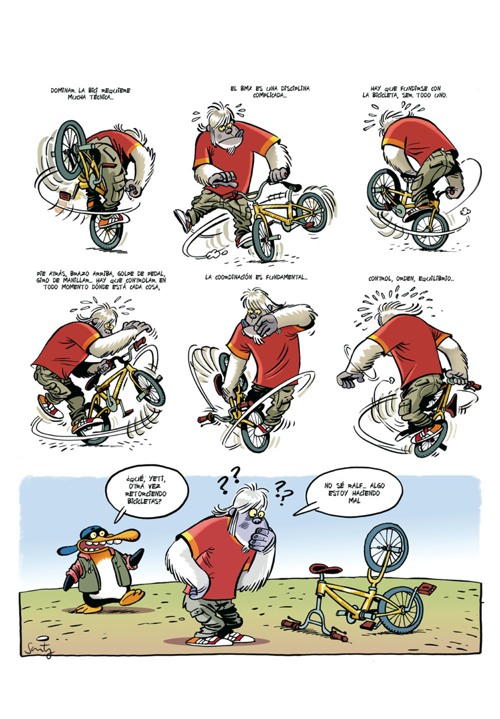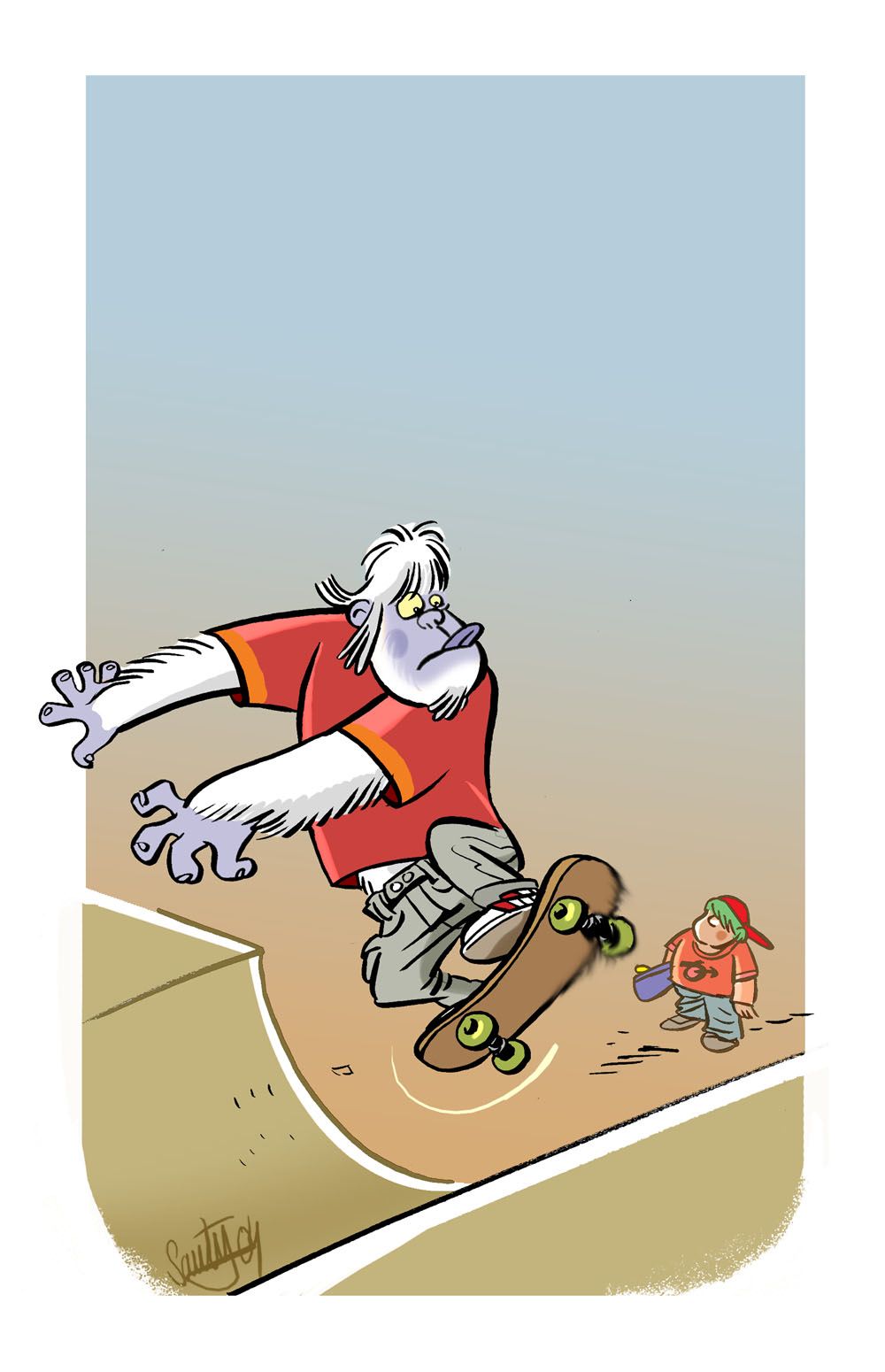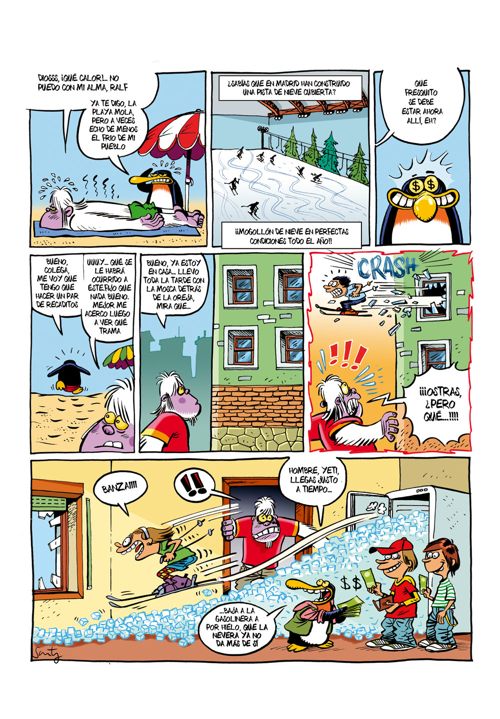 In celebration of the London 2012 Olympic Games, La Coruna city in Spain is hosting an exhibition of artworks from a sports-themed comic book created by Santy Gutierrez.
"Yeti, X-treme sport" is published in the Spanish humour magazine Mister K (El Jueves Editions)
Santy takes up the story – "Yeti and his friend Ralf are both passionate about sports and all kinds of risky activities, the most dangerous of them is to conquer the heart of the beautiful Nadia. Bad advice from his friend Ralf, the constant blunders of Yeti and his jealousy towards Kevin, the perfect athlete, get the two characters constantly embroiled in ridiculous and funny situations. Misunderstandings, falls, runs and bumps are the ingredients of this series in which the skill, love and friendship are tested on every page."
The exhibition will run through the month of August.
Categories: Santy Gutierrez