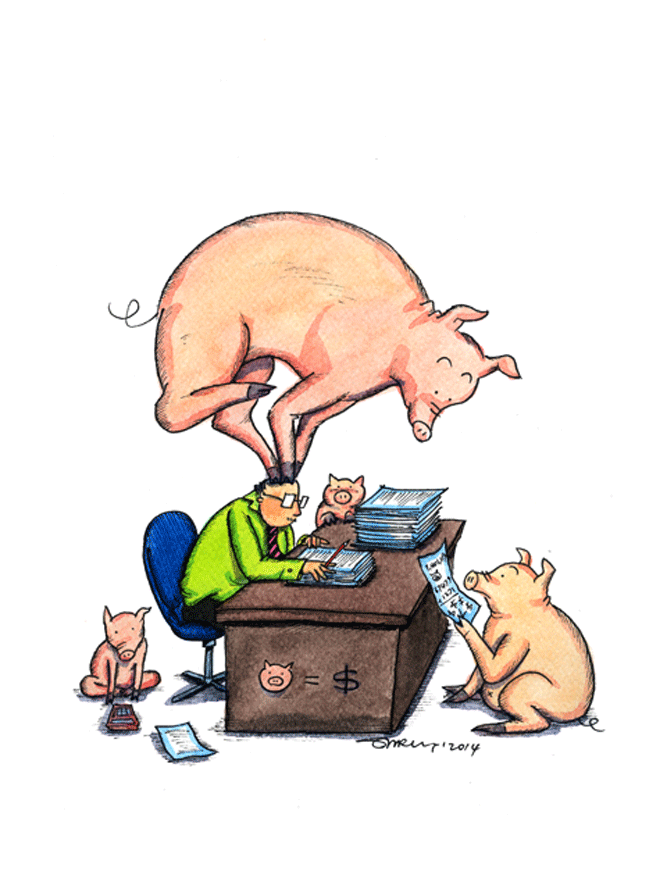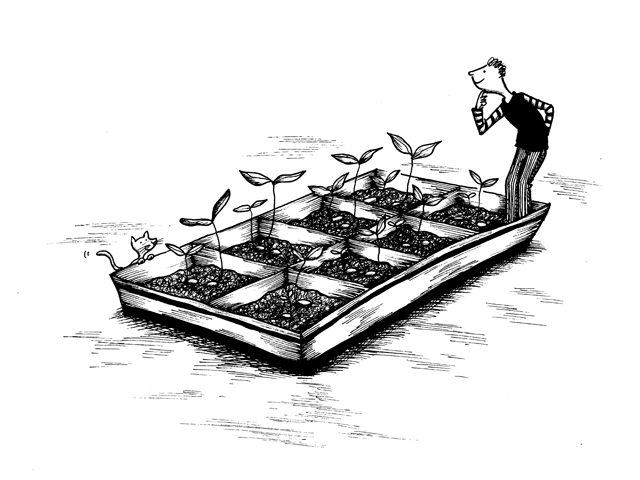 You never know what the next day will bring when you're an illustrator!
These two little gems from Shirley Chiang certainly illustrate the point! The top image was for an article in a financial newspaper about accounting for pig farmers and how it effects the economy. The story itself was rather deep, so Shirley decided to go out on a limb and illustrate the title instead. Good decision. The client loved it.
The image above is one of the interior illustrations for a very weird project – a book about mental power. Apparently, if you wish hard enough, things might just happen in your favour. One of the examples that needed Shirley's illustrative expertise was about growing beans in an ice box! You simply place two beans in each box, and wish very hard for the ones on the right to grow taller than the ones on the left. Then check the result after 7 days.
Sounds perfectly normal to me. Now then, where's my straitjacket?
Categories: Shirley Chiang