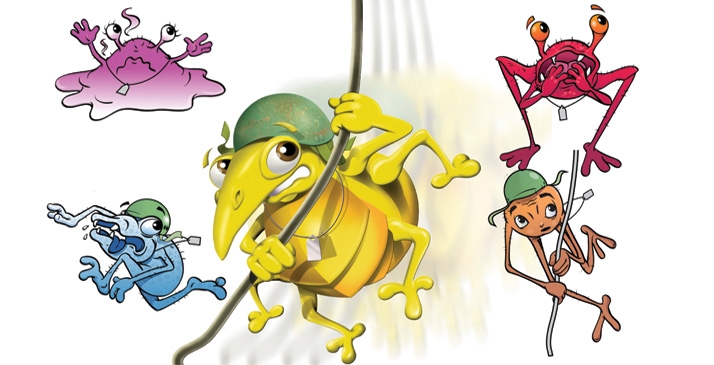 Steve Linnell created these characters as part of a larger project which consisted of a dog and his 'friends'! i.e. fleas, bugs and various living detritus our dogs tend to bring home.
They were used to advertise the pet healthcare product Canaural. The dog was illustrated in Painter first to symbolize the beloved pet, on which the text was overlaid representing the product details, with the cartoon characters swinging on the hair of the dog in between text.
The bug characters were created in Illustrator as they were quite small and the larger yellow bug with the helmet was worked up further in Photoshop as he was more prominent. This was for a single page Ad in a magazine commissioned by Manchester agency, The Foundry. The context being that the bugs were an invading army!
Categories: Steve Linnell