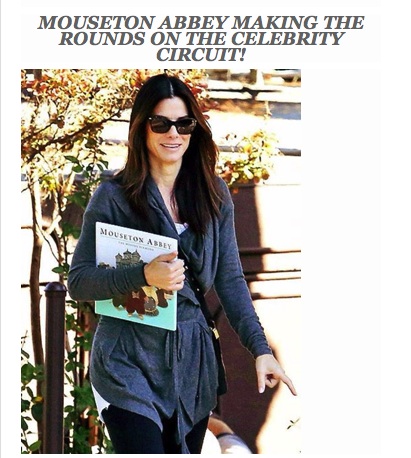 An adorable tale about the mice of Mouseton Abbey!
It's Cheesemas at "Mouseton Abbey." And at Cheesemas, the Mouseton family pass around the Great Big Cheesy Diamond and everyone gets to make a wish. But this year, there's a problem. The house is clean, the feast is being prepared, but the Great Big Cheesy Diamond is missing!
Join Lord Mouseton and his servants as they search for the missing diamond. Will Cheesemas be ruined? Or will they find the Cheesy Diamond in time?
With beautiful, hand-knitted characters and ornate, illustrated backgrounds by Tim Hutchinson, the unique visual style of this book will delight young readers and adults alike.
From Tim's home in Forest Gate, London to Bologna Book Fair to Barnes and Noble to the hands of Sandra Bullock!
Categories: Tim Hutchinson